Gift ideas for someone you just started dating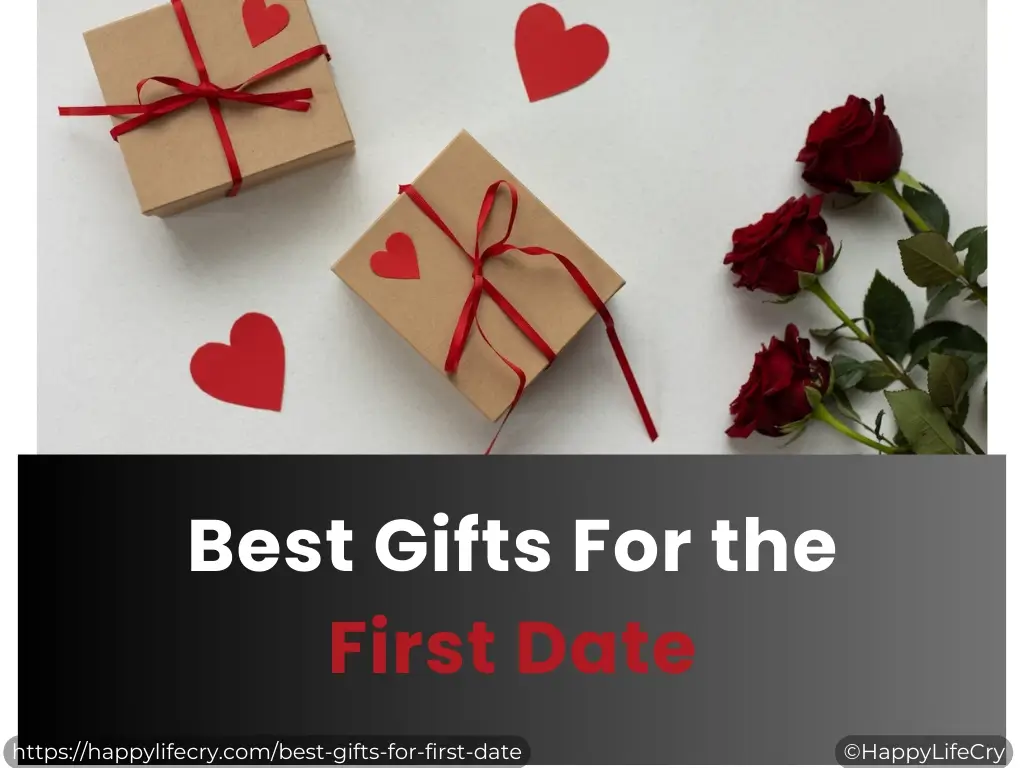 Dating is like a full-time job you have to give your best to succeed in it and one of the ways to express your love language is by giving gifts to your loved one. Whether you are on a first date or have just started dating someone, a thoughtful gift never goes wrong.
Gifting your loved ones something special is not easy, especially when you have just started dating someone. If you have been dating someone for a while, you still know about their tastes and preferences. But choosing a dating gift for someone you love is a new game.
How to choose a gift on your first date
Before deciding what to gift someone who you have just started dating, it is also important to know how you can choose a gift for your partner or what are the deciding factors for buying?
Here are a few factors based on which you can choose a gift for your date:
Choose a gift that compliments their personality
Choose a gift based on their taste, preferences, and lifestyle
Make sure the gift is exchangeable or returnable in case they do not like it
Decide on a budget before purchasing because that might irk your date
Pick a good brand or place to buy the gift because it makes an impression on you
After giving a thought to these parameters, it is finally time for you to decide what gift you should give to your loved ones. For that, we have curated some gift ideas to give on your first date.
Read our latest article: Is it better to Date Someone Similar or Different?
Here are a few gift ideas you can give on the first date that will help you get closer.
Let's have a look!
1. A book
One of the best gifts for the first date is a book or you can give your favorite book as well, as it will help them to understand your tastes and preferences better.

Another possibility is that knowing about a book that you both have read makes things common between you and gives you a chance to communicate better.
2. A concert ticket
Although this can be a bit expensive option for a gift if you know about their taste in music or favorite singer.

Gifting a concert ticket on the first date can be a good choice as it can make your loved one happy and excited.

Trust us, when you will see your date gushing about the amazing concert, you will like them even more.
3. An Uber-cool graphic T-shirt
Gifting a cool graphic T-shirt on the first date can be the safest first date option.

All you need to do is to find a quirky and funky design and the favorite color of your date will do the trick.

Choosing a T-shirt with too much written content is not a good idea, as you might not know what your date likes.
4. A bed table
The best way to tell your date in the most decent and non-creepy way about your liking for a romantic breakfast in bed is by gifting them a bedtable on a date.

Choose a foldable bed table option so that it can become a laptop or book-reading table for them as well.

It will also help your date know how much you care about their comfort.
5. Tea infuser mug
If you know that your date is a tea or a coffee lover then the best and the most thoughtful gift is to give a tea infuser mug to them.

Trust us!

A tea or coffee lover has a different kind of obsession for mugs and don't be shocked if you get a few hugs and kisses for the gift.
Read more: Places to go on your first date
6. A spa voucher
If you are looking for a romantic and memorable gift for your first date then you should give them a spa voucher.

A rejuvenating spa session followed by a romantic candlelight dinner can make the day perfect.

You can also take them to a couple-friendly room for a spa session if you think that your date would be comfortable doing so.
7. Personalized accessories
A personalized gift evokes a sense of togetherness and that is one of the main reasons it makes up for a perfect gift for your date.

You can gift personalized accessories like earrings, necklaces, bracelets, chains, wallets, etc. to your loved ones and it will surely bring a wide smile to their face.
8. A box of string lights
Want to set the mood right?
A box of string lights can never go wrong and it will surely strike the right chord with your date. Not only does it work as mood lighting but also it works as a good accessory for designing your work desk.

For all the romantic people out there, this is one of the most romantic options for a gift, especially when paired with aromatic candles.

From conversations to cuddles, this gift will surely take you a step ahead.
9. Peace lily indoor plant
Gifting a lily indoor plant is one of the safest options for the date as it is a reminder that you are looking towards growth in your relationship.

Also, gifting an indoor plant is a great option when you are visiting your date's house for the first time, and if they are a plant lover then nothing like that.
10. Scented candles
Aromatic or scented candles make for a sensual gift for your date as it helps in setting the mood right during the date.

It also signifies the blooming of a new relationship and will help your partner understand what more you expect from your relationship in the future.

It is an all-season gift and is best for romantic dinners.
11. Mini grooming/skincare box
While choosing a grooming or skincare box you will have a lot of options but it is important to choose a good brand for your partner.

If you are aware of their taste and preferences then great and if not then choose the best-seller amongst them.

Giving a good perfume box or after-shave set will create a nurturing connection between you two and it will help your relationship prosper.
Are you struggling to find a date for Valentine's Day
Read our proven tips to know more about it.
Wrapping Up
Now that we have discussed all the gifting ideas for your first date and what are the factors to consider before making a purchase, you might be feeling less stressed.

Trust our options to make your date memorable and amazing. Make the best decision and don't forget to consider the factors before you go on making a purchase for your loved ones.
Enjoy Gifting!