Valentine's Day Coffee Drink Ideas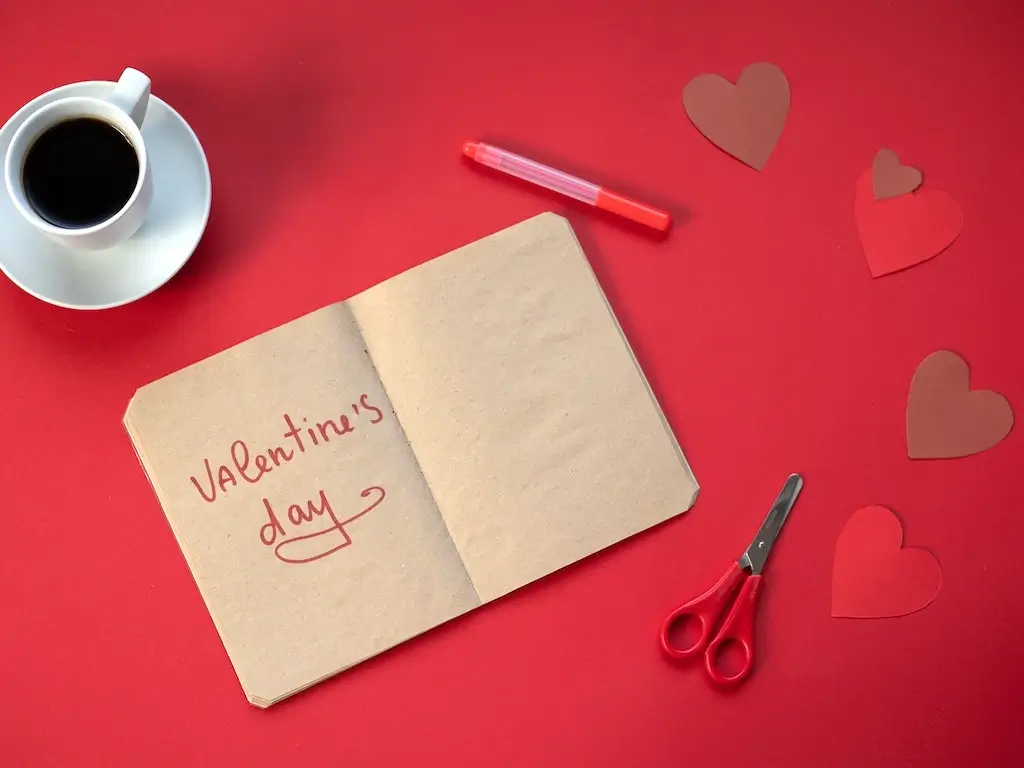 If you want to add a romantic touch to your morning coffee this valentine's day! Then, We have bunched together amazing ideas that you can try this Valentine's Day to melt your partner's heart. From Valentine's Day coffee drink ideas to coffee dates, we have all covered it.
After all, there is no better combination than love and coffee on Valentine's Day. In fact, anything can happen over a cup of coffee. So, let's dig deeper into these awesome ideas and pick the right one for this Valentine's Day.
Read our latest article: Men's Valentine's Day Outfit Ideas
Why Coffee Is the Best Drink to Have With Your Partner This Valentine's Day
Coffee and Valentine's Day are a match made in heaven. This cozy, warm, brown-colored drink is enough to make your partner feel loved and pampered this Valentine's Day.
To make this coffee special, top it off with their favorite chocolates and whipped cream. And you have got yourself a perfect morning coffee surprise for your partner.
Different Coffee Date Ideas
If you want to take your Valentine's Day coffee experience up a notch, we have listed some excellent coffee date options you can try out with your partner.
1. A Coffee Ride
If you want to go out but don't want to do anything extra. You can take your partner out on a coffee ride. Drive them to their favorite cafe and enjoy your partner's favorite coffee. Or, you can arrange a coffee picnic for your partner and have a fantastic day out with them.
2. A Cozy Coffee Day At Home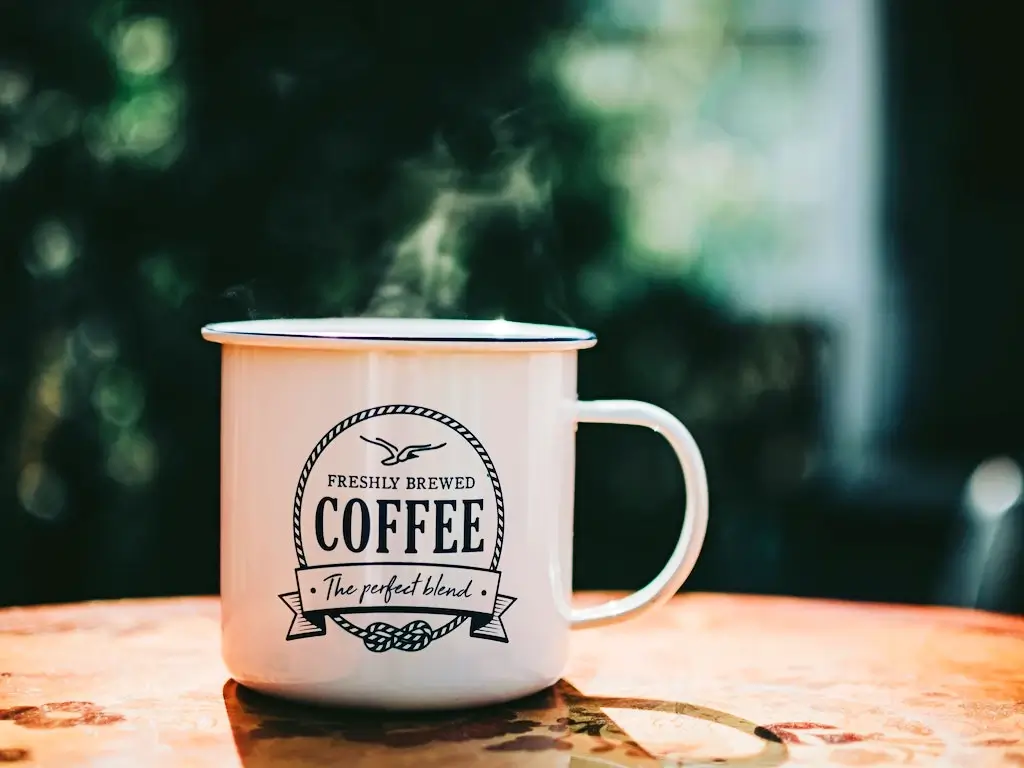 If you don't want to go anywhere, you can arrange a cozy coffee date at your place. All you have to do is crack the right recipe for fantastic coffee, and you are done for the day. Just prepare your partner's favorite coffee and enjoy it in the comfort of your home.
3. Valentine's Meal with a Coffee Twist
Well, this option is the best if you want to do anything romantic for your loved one this valentine's day. All you have to do is plan a nice lunch or dinner with a coffee twist at the end. Instead of having dessert, order your partner's favorite coffee with many cute decorations and a secret message on top! This will complete your due coffee date and will surely surprise your partner.
4. Cherishing Your First Coffee Date Together
If you have ever been on a coffee date before, it's the right time to recreate it! Plan something beautiful to reminisce about your first coffee date together. For instance, you can
Decorate the table where you had your first coffee with your partner.
Order the same coffee as you did that day.
If you have pictures of that day, frame and gift them to celebrate memorable valentine's day coffee.
Six Coffee Drinks Inspired By Valentine's Day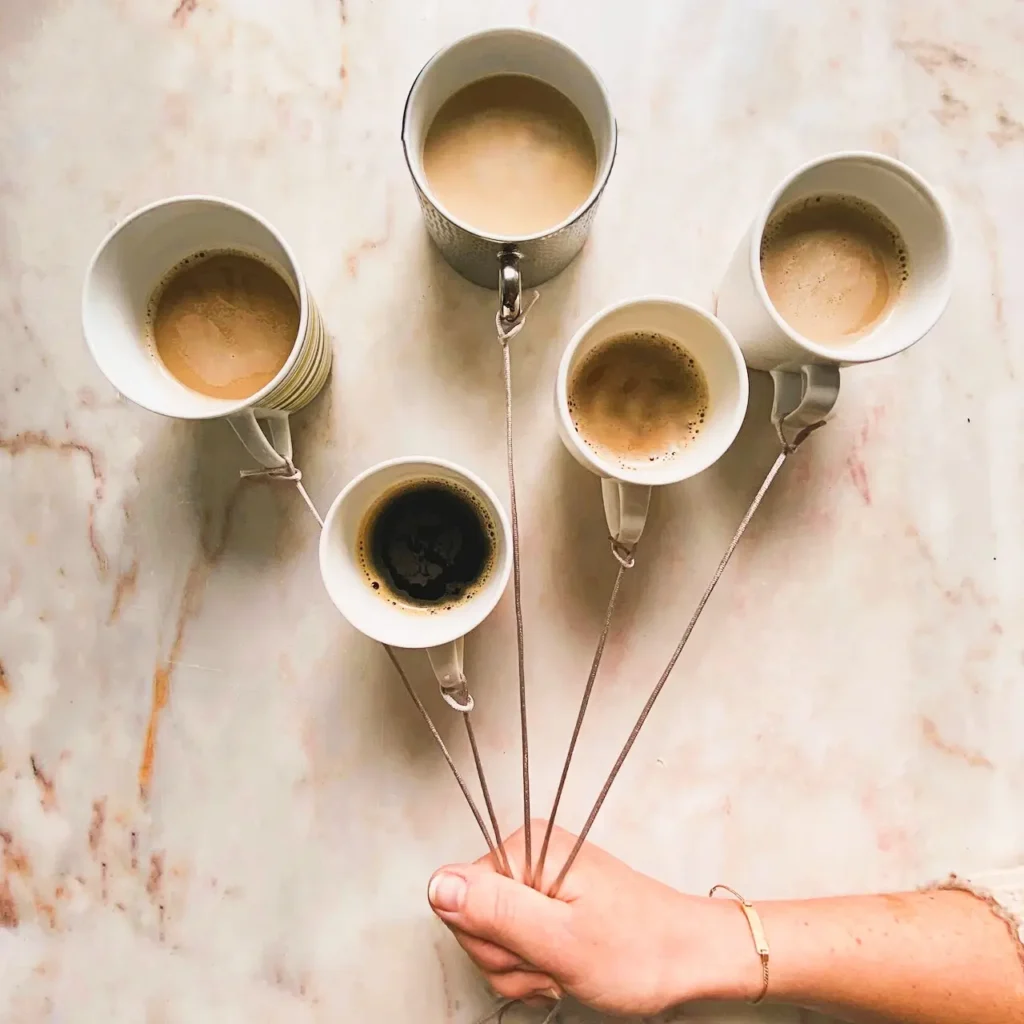 If you need help deciding what coffee to order or make. Don't worry; we heard you. Here we list our best coffee picks you can try this Valentine's Day.
1. Red Velvet Latte
The first Valentine's Day coffee drink we have for you is Red velvet latte. This perfect red drink screams love, making it ideal for Valentine's Day. All you need is just a few easy ingredients that you can easily find in a local shop, and mix them. And you have yourself the perfect drink for Valentine's Day.
2. Strawberry Mocha
If your partner is a fan of strawberries, this is the perfect drink for them. It's an excellent drink to start your Valentine's Day right. Strawberry mocha is extremely easy to make and combines all the flavors of love! It is just like red velvet latte but with more chocolate and a lot of love.
3. Raspberry Mocha
This drink is the perfect example of love and affection. Like berries and chocolates are meant to be together, so are you and your partner. It takes you back to your golden days of eating berries covered with chocolates. The recipe is relatively simple and will surely put a beautiful smile on your partner's face. Remember to top it off with some fresh berries and cuddles!
4. Neapolitan Coffee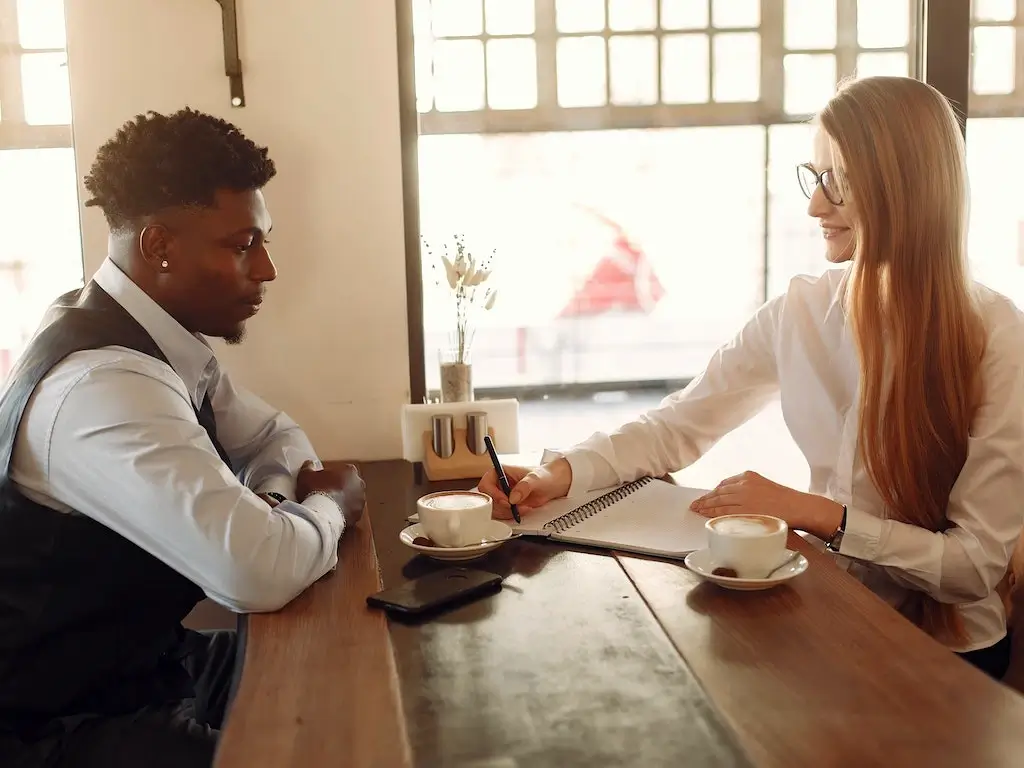 This is kind of a different Valentine's Day coffee idea, we all have eaten Neapolitan ice cream. This coffee is just a sweeter version of it! It will surely make your partner nostalgic, and they will love every sip of it!
5. Honey Rose Espresso
Honey rose espresso is made up of sweet and lovely ingredients that swirl up to give a beautiful surprise to your partner. This coffee will surely make Valentine's Day even sweeter! All you need to do is make your regular espresso and top it off with honey and rose syrup. Finish it with some beautiful roses on the side. And you have got yourself a perfect Valentine's Day coffee drink.
6. Strawberry Frappuccino
This is another Valentine's Day coffee drink for strawberry lovers out there! If your partner likes a drink that is not as intense as others but still has a touch of strawberries. Then, this is the right one for them. Top it off with some fresh strawberries, and you have got to yourself what people call delicious!
Here's How to Take Your Coffee Date up A Notch
After selecting a coffee, it's time to add some romantic touch to it. With the ideas listed below you can take your coffee date to the next level and make your partner even happier. So, let's dig right into it.
1. Start With Some Sticky Notes/ Love Quotes
A beautiful way to make your coffee date even more remarkable is to stick some secret messages or Valentine's Day coffee quotes on their coffee mug. You can create a quote by yourself or take some ideas from here-
You are my love, darling. I will always love you through all my heart. Let's take each other's hand and make our lives even more beautiful.
I thought to myself, what good have I done? That I got you as my reward.
Life seems even more beautiful with you by my side.
I am drunk with your smile.
Love, life, and comfort got all of it in just one person.
2. Surprise with A Coffee Mug Gift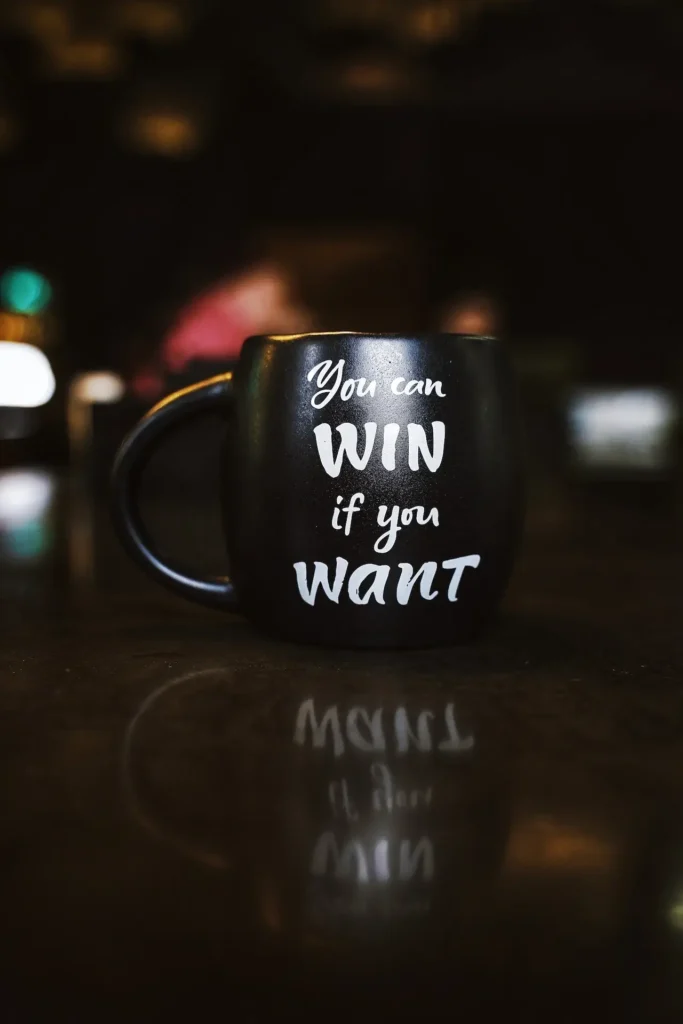 Another way to make your coffee date more memorable is by surprising your loved one with a happy Valentine's Day coffee mug. You can display your favorite memory together on the mug or can use other pictures too, Like-
Picture from your first date or a picture taken on their birthday.
You can also use pictures of their favorite member as a display on the mug.
If you don't want to put your picture on it, you can get written your favorite quote on it.
Also Read: How to Wish Happy Valentine's Day in Different Languages?
3. Latte Art Designs For Valentine's Day Coffee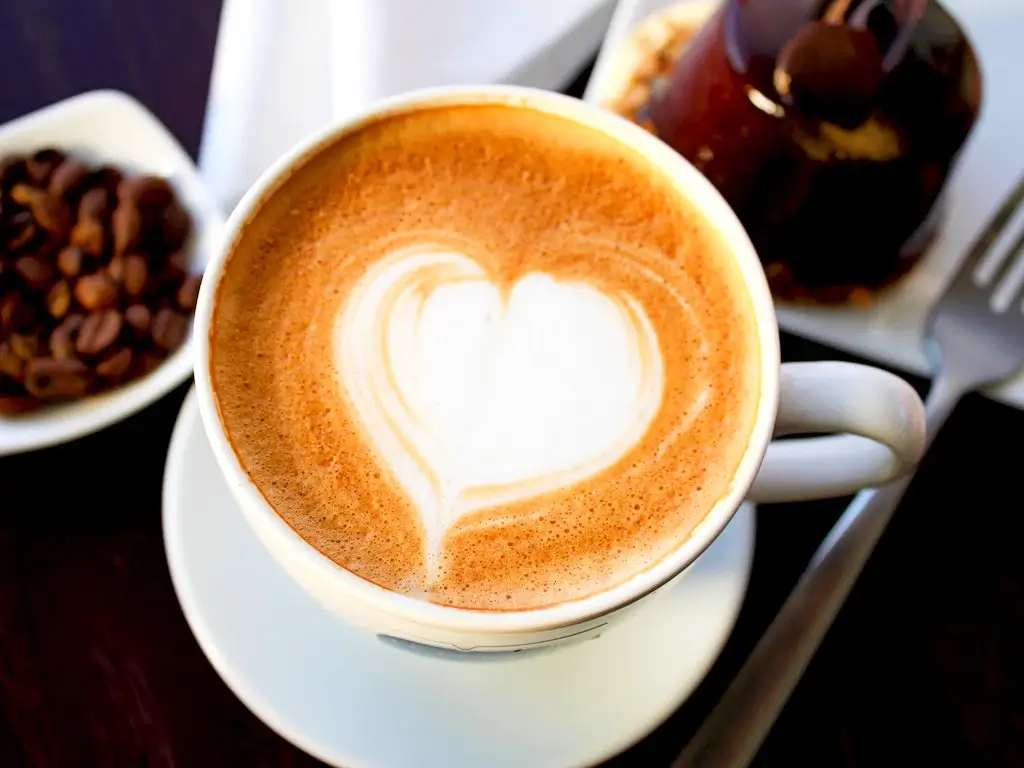 Another surprise that will surely make your partner happy is using latte art designs for Valentine's Day coffee. You can master the skill by yourself or can take your partner to a cafe, where they will do it for you. You can make many valentine-appropriate things with latte art designs.
Like-
A beautiful heart.
A small quote that you love.
I love you
A number: 143
You can even wish your partner a happy valentine's day through latte art design.
4. Surprise Your Partner with Some Valentine's Day Coffee Puns
If you want to do something basic but want to add a touch of romance to it, here are some great ideas to surprise your partner with some coffee puns for Valentine's Day.
You are mug-nificent!
I think we are a perfect blend!
I love brew!
It's hard to expresso my feelings for you.
You mocha my heart happy!
You can use some of these or can write a perfect little pun for your partner by keeping your feelings in mind. Trust us; they are going to love it.
A Few Things to Add a Touch of Romance to Your Coffee This Valentine's Day
If you are still looking for more and some other options. Don't worry. We have that covered too. Here's what to add to your happy Valentine's Day coffee to make your partner special.
1. Heart-Shaped Chocolates
There's no better way to describe love than heart-shaped chocolates. Just add a few alongside your partner's favorite coffee. And you are suitable for the day. These cute little chocolates will melt your partner's heart like a baby.
2. Their Favorite Cookies
If the idea of heart-shaped chocolates is too cheesy for you. Don't worry. We have a great alternative! Make your partner's favorite cookies from scratch and place them as a side with their coffee. They will definitely love the effort you put in, and if baked right, maybe the taste too!!!
3. Whipped Cream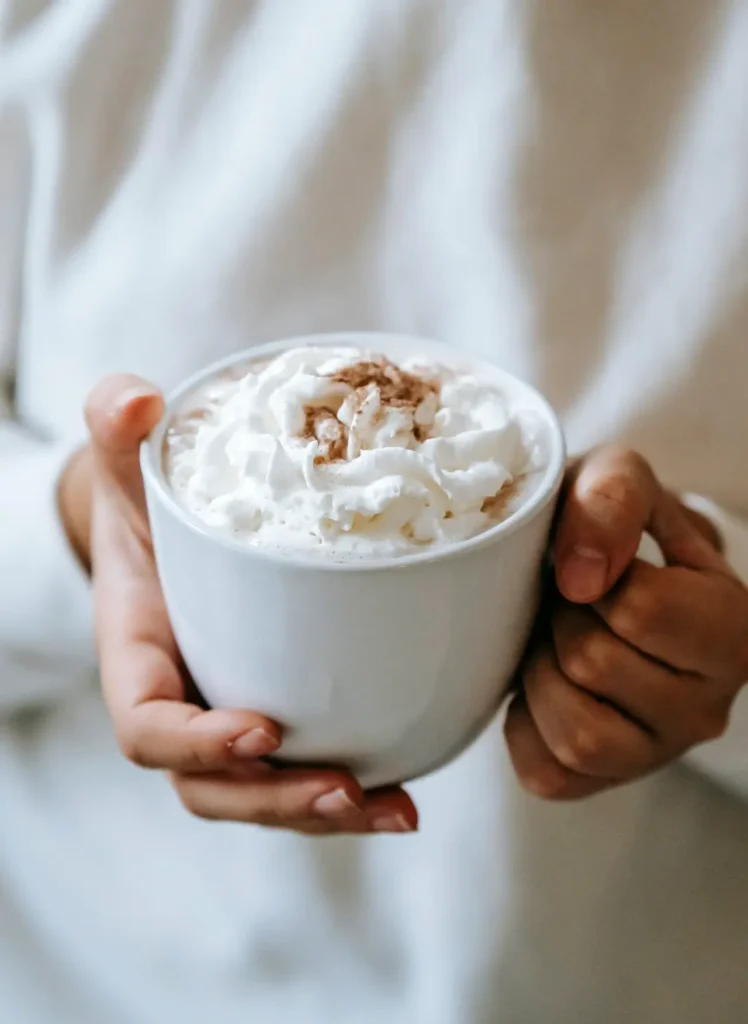 Show sweetness to your partner by adding EXTRA whipped cream to their coffee. If your partner is someone who loves sweet things, they are going to love it. And if not so, it's better to skip this idea.
4. Their Favorite Dessert (Cake or Pastry Preferred)
Another thing you can add to their valentine's day coffee drink is to serve it with their favorite dessert. It can be anything, maybe their favorite pastry or the classic brownie sundae. This will surely make your partner happy, and you will have a heck of a valentine's day.
Are You Guys Too Serious And Ready To Commit?
If the answer to the question is yes! We have a fantastic idea for you. To make this coffee date even crazier, you can use this special day to pop the question. Yes, you heard us right, you can use your valentine's day coffee date to propose to your special someone. This will make a date worth remembering and even more beautiful.
If you are ready to commit, you can ask them to marry you in a beautiful setting.
But, if this is too much, you can use this day to promise your loved one that you will marry them someday by giving them a promise ring or promise something based on your relationship level, commitment, and seriousness. 
You can even use this day to make many other beautiful promises.
Also Read: https: Keto Valentine's Day Gifts
How to plan your perfect little coffee date?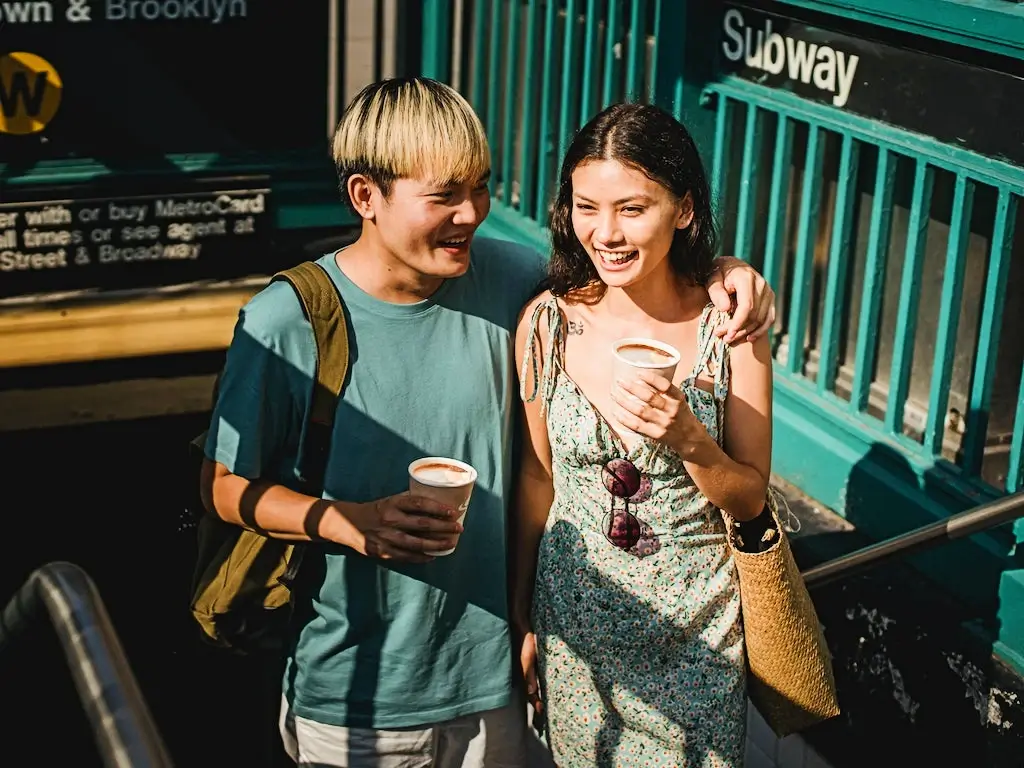 To plan a perfect little valentine's coffee date for your partner. We suggest making sure you know about your partner's preferences. It will help you plan something beautiful and indeed have a great time together. Try keeping notes of everything you know about your partner's taste. For instance, if your partner likes strawberries, keep that in mind. And remember to add it to your plan. We promise this trick will make your plan more thoughtful and personalized.
Finishing Up!
The above list will surely help you decide on a perfect Valentine's Day coffee drink. You can plan something nice for your partner this valentine's day from all these options. We hope you choose something that your partner will like and you both have an amazing valentine's day together! Have fun!
Happy Valentine's Day, coffee cheers!